Attorneys and legal staff can't Work from Anywhere if their critical paper documents only exist in one place. ScanQ provides a scanning and routing solution that is fast, accurate, user-friendly, and enables scanning from any device. ScanQ integrates and automates with all leading document management systems, and addresses the expense and risk of paper files by improving security, reducing storage costs and saving time spent searching for documents. 
Scanning & Routing Simplified
Today's firms increasingly rely on automated workflows for capturing and routing documents as users demand fewer clicks, more usable interfaces, immediate user adoption, and no disruption to the way their attorneys want to work or where they want to work form. ScanQ utilizes our innovative Queues to strengthen and customize your firm's information workflows, resulting in better security, accuracy and efficiency.
MFD In Your Pocket
ScanQ has been built to optimize the user experience with a simple user interface. Whether you're scanning from a multi-function device (MFD), desktop scanner, home scanner or mobile device, the interface and buttons are the same.
Easier Document Formatting
Once a document has been captured by ScanQ, it can be easily converted or formatted to popular file types like Word, PDF, Searchable PDF, PDF/A, TIFF and JPEG. During formatting, ScanQ provides optical character recognition (OCR).
Turbocharge Your Scanning Workflow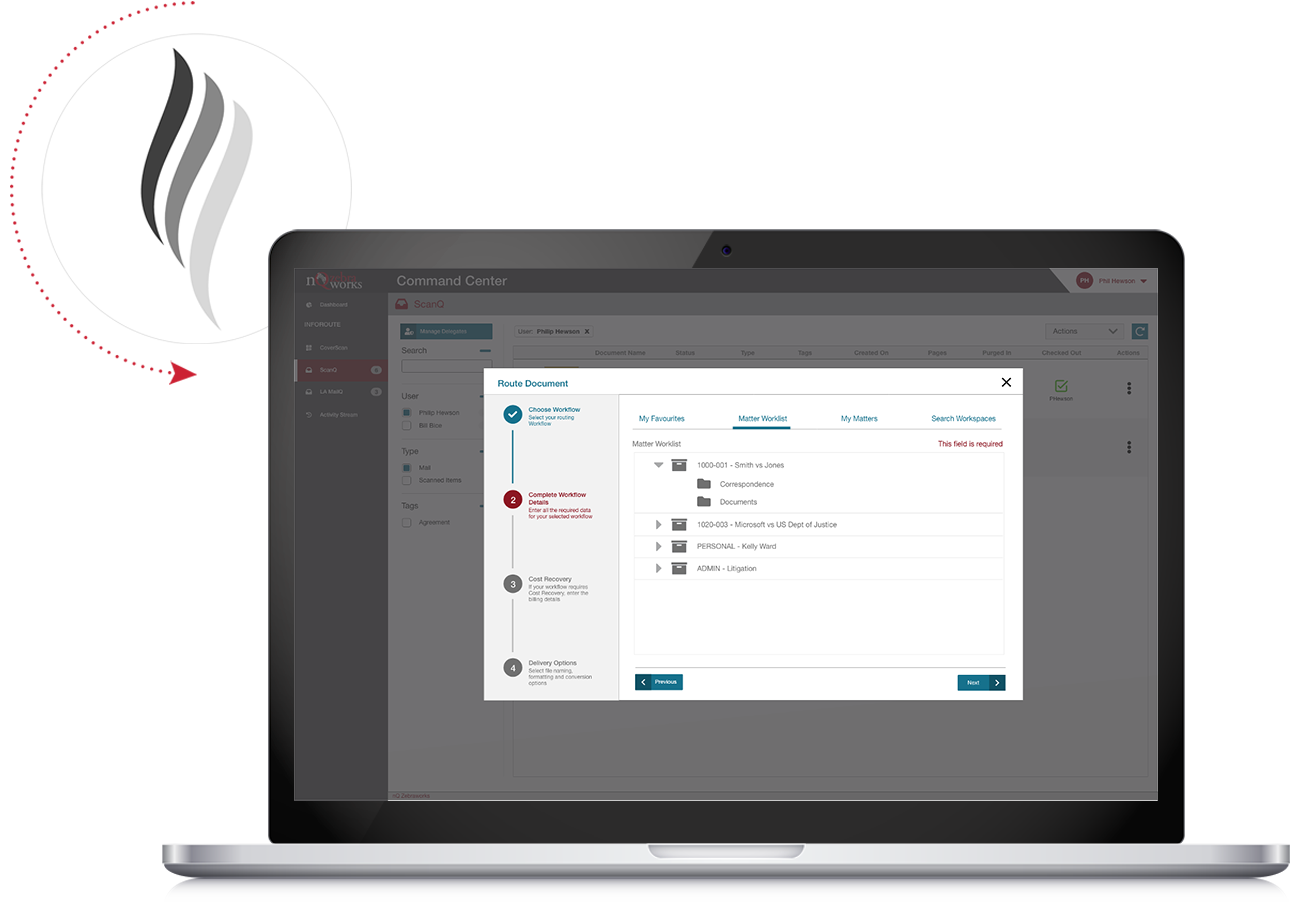 All scanning is not created equal. ScanQ provides flexibility, accuracy and ease of use from any device in any location.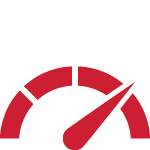 Fast and Accurate
The fact is most device-based OCR tools are not sufficiently accurate for the precise requirements of a law firm. ScanQ is built on the latest ABBYY engine, which delivers the smallest file size at the fastest speeds (more than 1 page per second) and with 20,000 fewer errors per box.
Easy Routing
Once captured and formatted, ScanQ instantly routes your document where you need it: user desktops, network folders, email inboxes, leading document management systems or in or out of the cloud.
Unlock the Power of your DMS
Integrating ScanQ with your document management system is key to ensuring the best possible workflow and storage solutions for your firm. Integrating ScanQ with your DMS makes centralization easier than ever, enabling everyone to scan, store and access documents in one system.
To learn more about ScanQ, or for more insight and assistance,
get in touch with us today!