MailQ leverages the power of Queues to create a digital workflow for your physical mail that won't clog up your email or document management systems, with immediate, secure delivery to recipients while providing oversight and governance. 
MailQ is the digital workflow for physical mail, enabling recipients to review and route it securely and easily.
MailQ customizes workflows for each firm and practice area with Queues automation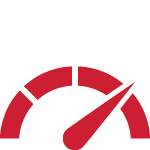 Fast and Accurate
Built on ScanQ, MailQ includes industry-leading OCR and image processing, including deskewing and auto-page rotation while delivering the smallest file size at the fastest speeds.
Notifications
Recipients receive instant desktop notifications and/or email notifications when new mail arrives in their Queue. One click brings them directly to the document.
Workflow Automation
MailQ leverages Queues for efficient workflows, automating the process of profiling in your DMS, sending via email or routing to your expense management system.
Shared Queues
Going digital means you can implement new workflows. For example, Shared Queues enables team recipients for docketing, A/P, or a large case. It's easy to reassign documents between recipients and Shared Queues to deliver mail to the right place.
Cleanup Email and DMS
Junk and other unnecessary mail is deleted directly in MailQ, rather than clogging up your email or DMS while also providing tracking via audit trails and dashboard-driven reporting.
DMS Integration
MailQ integrates with leading document management systems like iManage, NetDocs, Worldox and ProLaw. Favorites and the Matter Worklist make it easy to profile documents while automatic OCR enables searching.