MailQ Integrates with ProLaw
MailQ leverages the power of ProLaw to scan your organization's daily mail and route it easily to team members' system, securely and without clogging up their inboxes.
MailQ digitizes and formats the daily mail and allows recipients to review and route it securely and easily.
MailQ facilitates the scanning and automated routing of daily mail without going through email.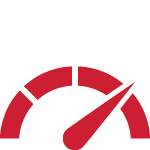 Fast and Accurate
Powered by InfoRoute 5, which is built on the latest ABBYY engine, MailQ delivers the smallest file size at the fastest speeds (more than one page per second) and with 20,000 fewer errors per box.
Notifications
All users receive instant notifications when new mail arrives in their queue
Highest Levels of Automation
Unlike other tools, MailQ does not simply route scanned mail to users' email inboxes. Users instead can see their mail right in MailQ, which adds a layer of security, and can immediately discard what they don't need. What they do need can be instantly routed at the press of a button, even directly into ProLaw.
Flexible and Easy to Use
Settings for OCR, formatting and email notifications can be set globally by a system administrator or specific to workflows by users.
No Clogging of Inboxes
Junk and other unnecessary mail can be deleted directly from MailQ, rather than clogging up the users' drives and the organization's servers. Users can trash or route scans in bulk.
DMS Integration
Mail can be OCRed and routed to the proper destination within leading document management systems, allowing for secure storage and searchability.
To learn more about MailQ, or for more insight and assistance,
get in touch with us today!